SÉBASTIEN MALOBERTI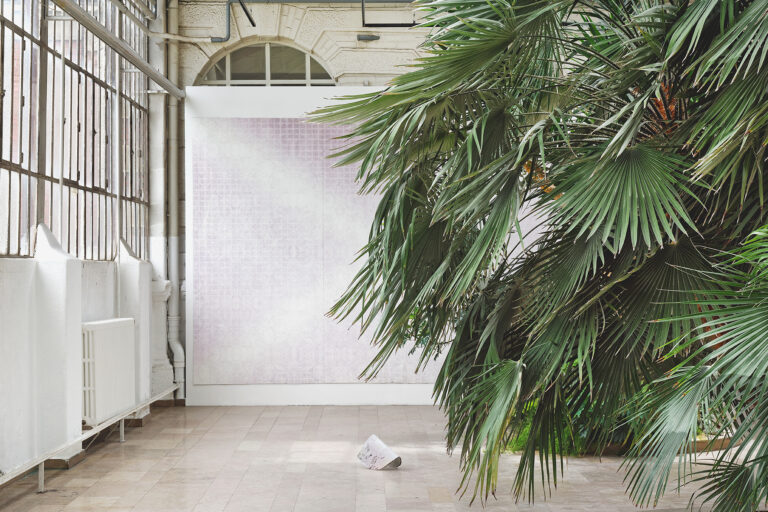 Les très riches heures / 2018. La serre, Saint-Étienne.
Sébastien Maloberti develops his practice both in his studio and in response to the various contexts of the places hosting his work. Neither in situ, nor above ground, the forms he produces weave tangible or invisible links with a space, an era, a mindset.
Sébastien Maloberti was born in 1976 in Paris.  He lives and works in Clermont-Ferrand.
WORKS
Air China Air

Sans titre

Sans titre

Sans titre

Sans titre

Snow field

Snow field

Sans titre

Sans titre

Final bird

Playground

Playground

Playground

Playground

Playground

Playground

Snow make-up

Playground

Horus

Playground
EXHIBITIONS
Solo shows
2023
EXP, Off The Rail, Clermont-Ferrand
2022
EXP, Pauline Perplexe, Arceuil
2021 
EXP, Galerie Louis Gendre, Chamalières Press release
Biennale Sillon, Soyans
EXP, Roussin, Paris
2018 
Les très riches heures, La serre, Saint-Etienne
2017 
Comme on attend la pluie, Home Alone et Chez Hervé, Clermont-Ferrand
2016 
Nouvelle coutume, Galerie der Stadt, Tuttlingen, (Ger.)
2015 
La fille de l'air, Bikini, Lyon.
Créteil-soleil (avec Simon Feydieu), les ateliers, Clermont-Ferrand
2013 
Blind Lemon, Galerie Néon, Lyon
2011 
Zwanzig QuadratMeter (avec Marc Geneix), Berlin
2010 
Atelier/soft machine, LOOK, Budapest
2008 
SMG, FALexpo, Clermont-Ferrand
2007 
La Malterie, Lille
2007 
Galerie de l'école des beaux-arts, Marseille
2006 
SF landscape, Espace Diderot, (Tripode), Nantes/Rezé
2005 
L'identité du fleuve#2, Galerie Arkos, Clermont-Ferrand
2004 
L'identité du fleuve#1, Hôtel des entreprises, Clermont-Ferrand
Group shows
2023
Jean-Christophe De Clercq – Sébastien Maloberti, Galerie Louis Gendre,
2022
BABARELIEFS, Les limbes, Saint-Etienne
Art au Parvis / La collection, Musée d'art Roger Quillot, Clermont-Ferrand
Conteporary Art and Design #02, La Bastille Design Center, Paris
Le Promontoire du songe, FRAC Auvergne, Clermont-Ferrand
Billy Board, La Tôlerie, Clermont-Ferrand
Billy Board, CRAC 19, Montbéliard
2021
PRK-1U, Tonus, Paris
7320, Musée d'art Roger Quillot, Clermont-Ferrand
2020
Carbone 20, invitation de Home Alone, Saint-Étienne
Paragonal, ZZ Studio, Pierre-Bénite
Jaune Frite un Mardi Froid, Les ateliers, Clermont-Ferrand
2018
Eclairage public, Greenhouse, Saint-Étienne
Impressions, galerie Showcase, Grenoble
Distropical encounters, TARS Gallery, Bangkok
2017
Enchères POP, La grande Poste, Bordeaux
L'AC invite: Les ateliers, L'AC, Lyon
2016
Complément de matière, le deuxième bureau, Bordeaux
Sculptura, Valence
Spotlightness, FluxFactory gallerie, New York
2015
Recto / Verso, Fondation Louis Vuitton, Paris
Mercato, ateliers Sumo, Lyon
2014
Le générique du début, La serre, Saint-Étienne
Magic numbers, Palais des paris, Gunma, (JPN)
Le rythme des choses, les ateliers, Clermont-Ferrand
2013
Echo(S))), Programmation hors les murs du M.A.M de Saint-Etienne
Eglise Le Corbusier, Firminy
Site Novaciéries, Saint-Chamond
La nuit nous verrons clair, La station, Nice
2012
Une vente aux enchères, Mains d'Oeuvre, Saint-Ouen
La plupart du temps/Most of the time, La tôlerie, Clermont-Ferrand
Sérigraphies, L'assaut de la menuiserie, Saint-Étienne
Biennale d'art contemporain, Saint-Flour
2011
Salon d'automne (remix), l'assaut de la menuiserie, Saint-Étienne
Sleep disorders(2), centre d'art Nei Liicht, Dudelange (Lux.)
2010
Sleep disorders, Galerie im regierungsviertel, the forgoten bar, Berlin
Workshop, Centre Nicolas Pommel, Issoire
La part des choses /get the balance right, Galerie RDV, Nantes
La part des choses/2, Mains d'oeuvre, Saint-Ouen
Fuck ooh, Ophtacalm gallery, Nantes
Black box, STYX project space, Berlin
Dark Pearl, La générale, Sèvres
L'atelier d'Alexandre Barth, espace Delrue, Nantes
2008
Showroom, galerie In Extenso, Clermont-Ferrand
La théorie du komplot, Garage Komplot, Bruxelles
Gestalten, le Lieu commun, Toulouse
Western moderne, FRAC Auvergne, fonds d'art moderne et contemporain, Montluçon
Western moderne, Musée d'art et d'archéologie, Aurillac
What else? Kunstrepublik, Berlin
Ici même, Une exposition dans un livre, Editions In extenso
2007
Tout devient possible, les abattoirs, Riom
2006
Galerie Arkos, Clermont-Ferrand
Anti-social, FRAC Auvergne, Clermont-Ferrand
Anti-social (cher pays de mon enfance), le bief, Ambert
Sortir du bois, La petite surface, Faches-Thumesnil
Les dessous chics, Galerie underground, Galerie Claire Gastaud, Clermont-Ferrand
2005
Dark room, Friche Continental, Hanovre (Ger)
2004
The diary hotel, K2 art center, Izmir (Tur)
2003
02, (Les écoles d'art en France), Mulhouse
Jeune Création, la Villette, Paris
Le 13 bis, Clermont-Ferrand 2002
H2O, Espace Larbaud, Vichy
Temps mort, Galerie Garde a vue, Clermont-Ferrand
Les enfants du sabbat 3, CAC Le creux de l'Enfer, Thiers
Première, CAC Abbaye St-André, Meymac
2001
Salon de l'éphémère, Fontenay sous bois
2000
Les Mars de l'art contemporain, (avec Inox Box), Clermont-Ferrand
Public Collections

2018   FRAC Auvergne
2016   Collection de la ville de Tuttlingen (Ger.)
2014   Fond d'art contemporain Clermont-communauté
2014   Fond d'arts graphiques de la ville de Saint-Flour
2011   Fond d'art contemporain de la ville de Dudelange (Luxembourg)
2008   Fond d'art contemporain Clermont-communauté
2005   FRAC Auvergne